Shenzhen Guangyang Zhongkang Technology Co., Ltd.
E-Mail:sale07@sschgroup.com
TEL:+86 18129995404
Address:3rd Floor, Building N, Innovation Silicon Valley Industrial Park, 17 Jingtian Road, Guanhu Street, Longhua District, Shenzhen, Guangdong, China
Portable Ems Tens electrotherapy low frequency pulse muscle stimulation machine
Portable Ems Tens electrotherapy low frequency pulse muscle stimulation machine
Model NO. GY-BD02
Minimum order quantity:1 unit
Accept Min order:Yes
Supply Ability:1500 unit / Month
Country of Origin:Shenzhen City, Guangdong Province
Product Description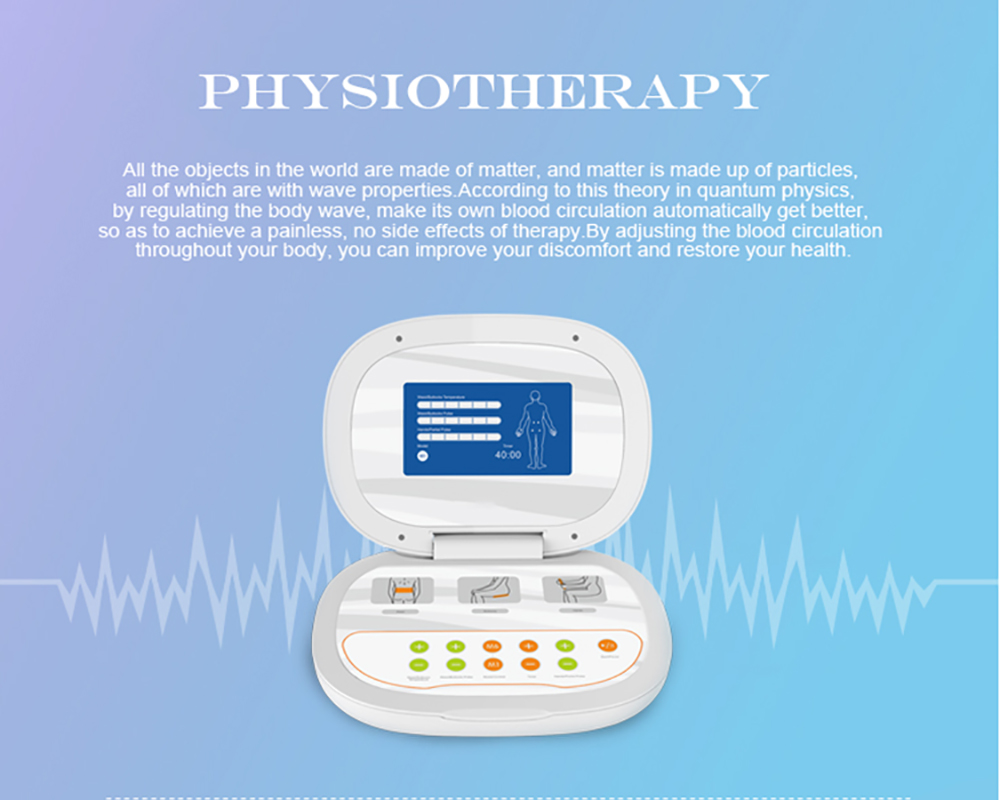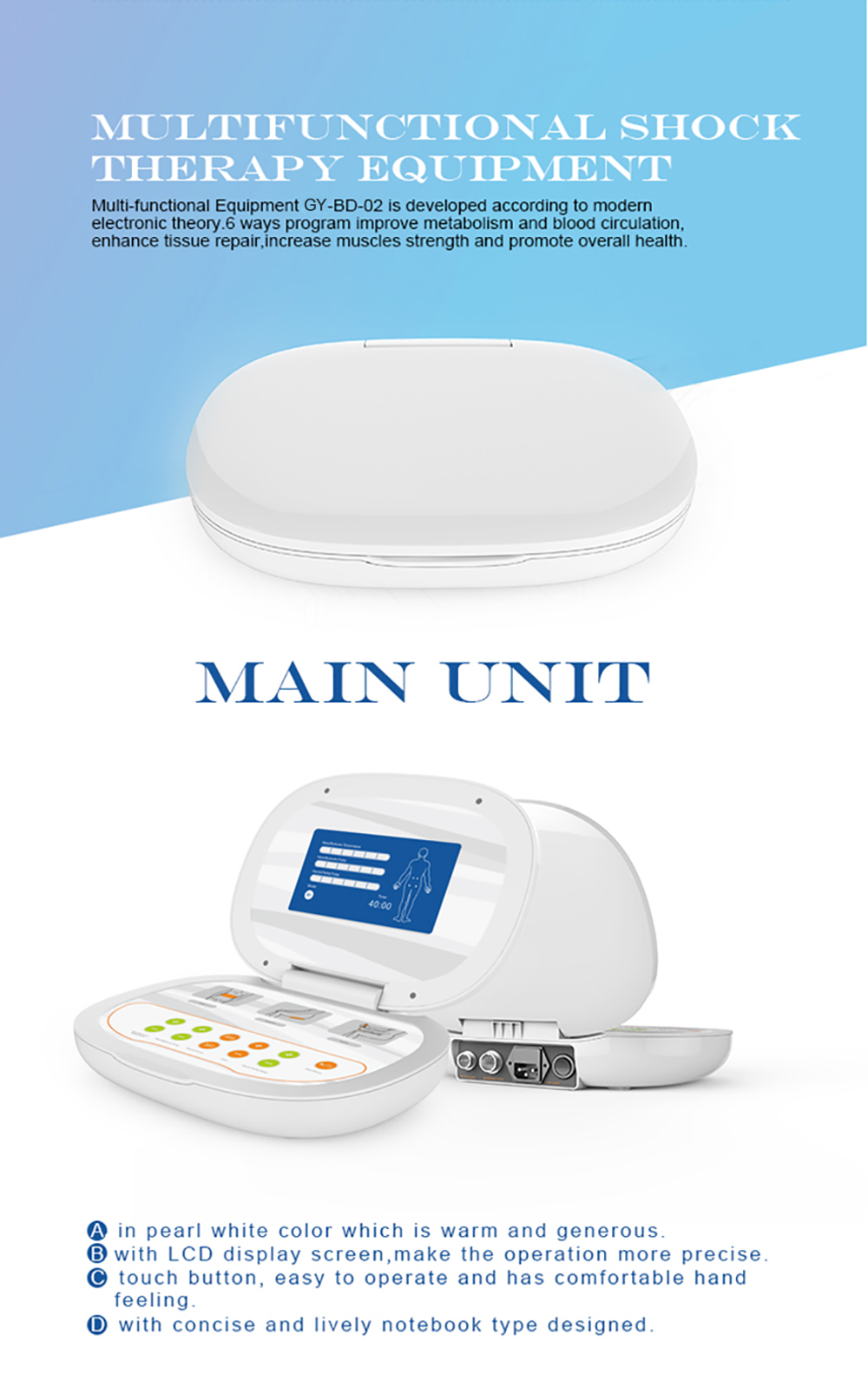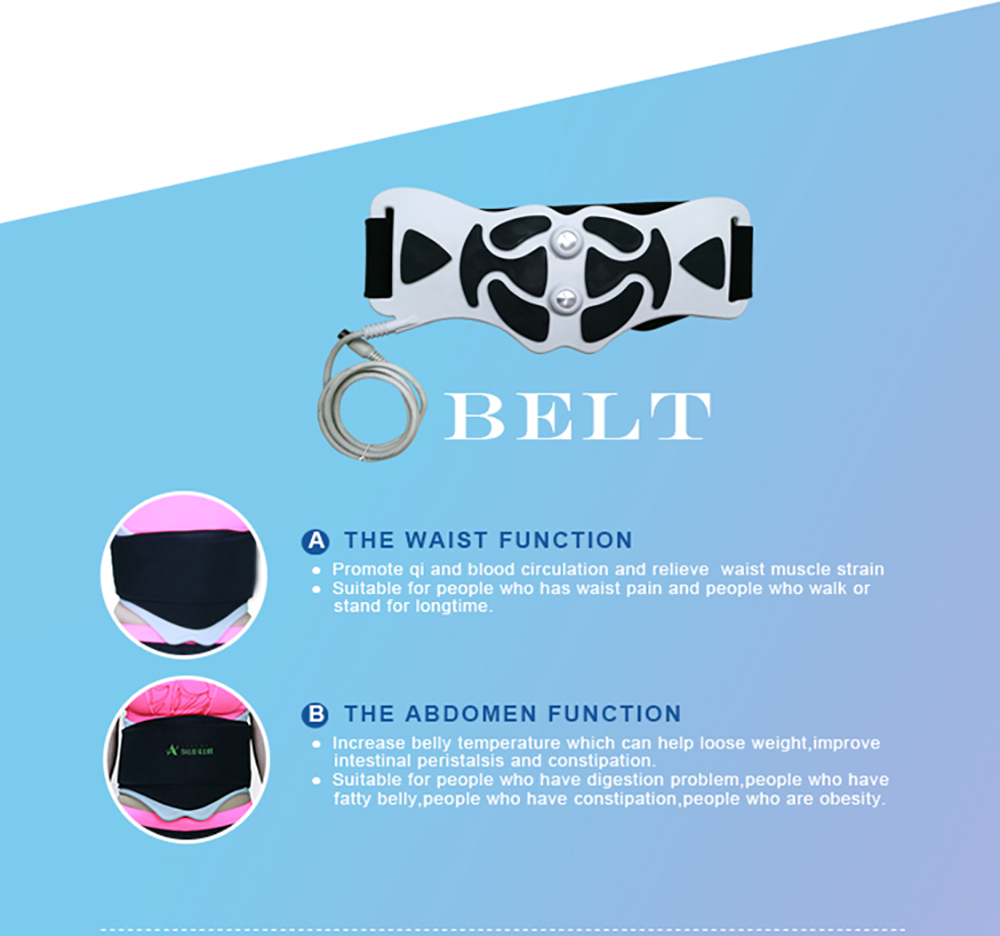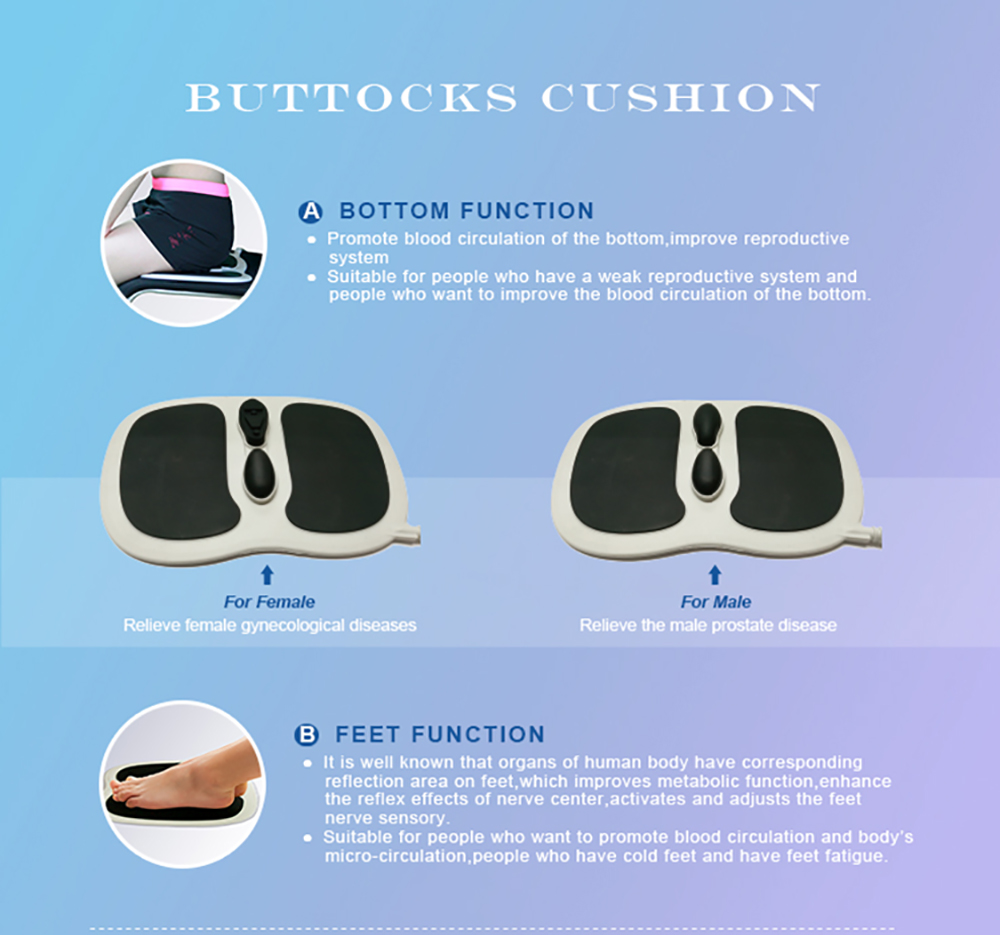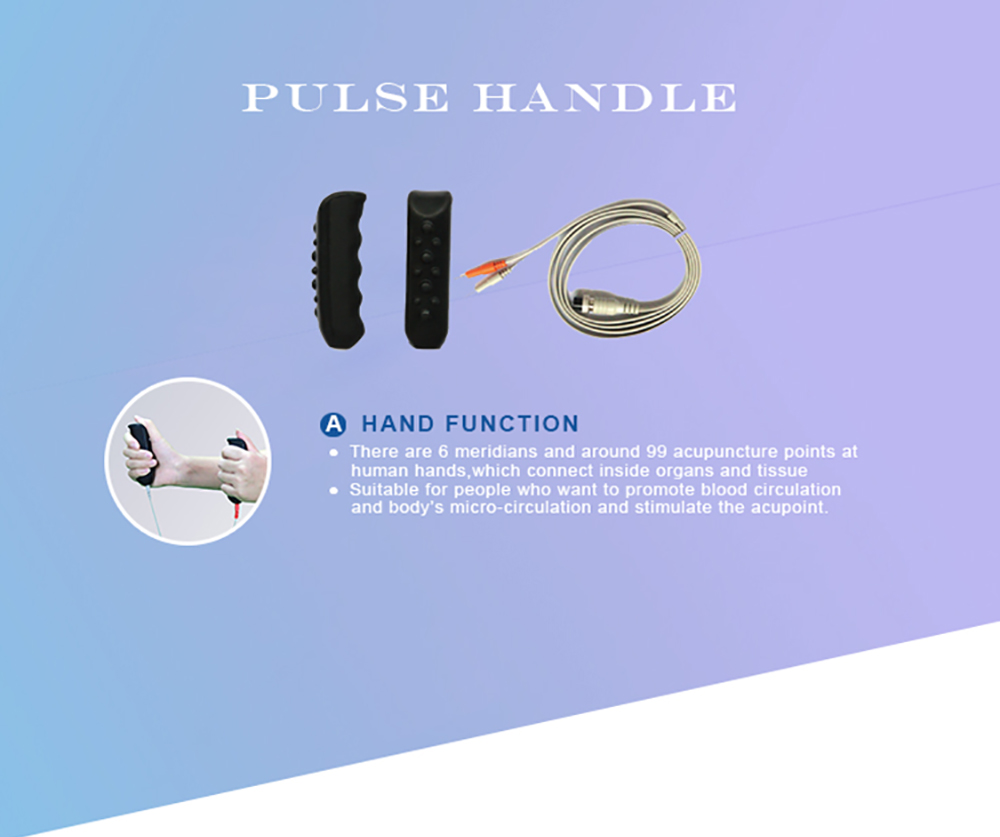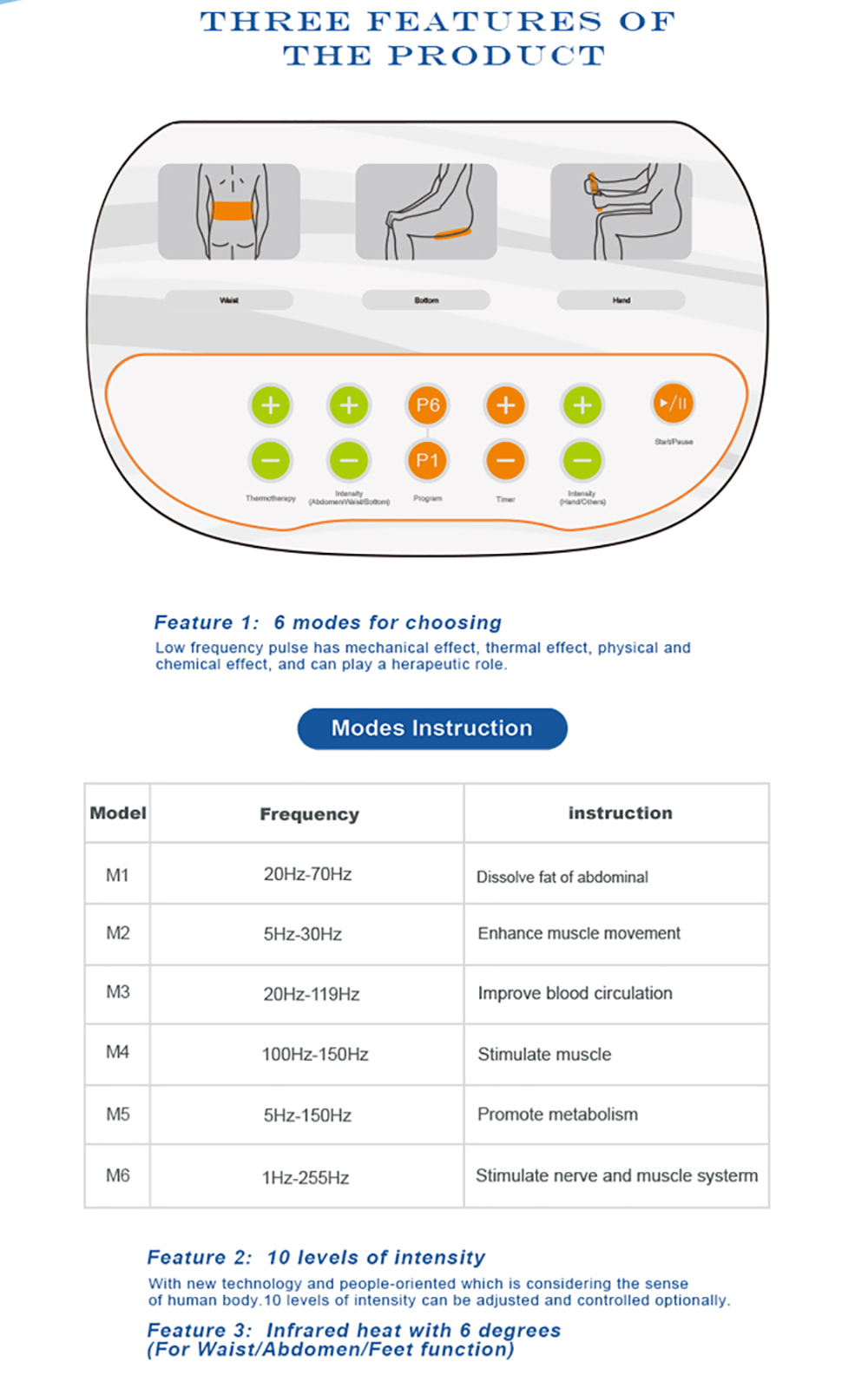 Principle:
1. Pulse (bioelectric) therapy
The low-intermediate frequency therapy device combines physics, bionics, Chinese classical medicine and modern microelectronics technology to develop physiotherapy instruments: it has six functions: simulated hammering,acupuncture, Kneading, cupping, scraping, and massage.
Bioelectricity is the change in potential and polarity that occurs in the organs, tissues, and cells of living things during their life. It is a kind of physical and chemical changes in the process of life activities. It is a manifestation of normal physiological activities and a basic feature of living tissue.
2. Thermal therapy
The warming function is a kind of physical health method, which uses a heat source as a mediator to transfer heat to the body to improve the temperature of various parts of the human body. The heat of the heat source can be transmitted to the body by conduction through the medium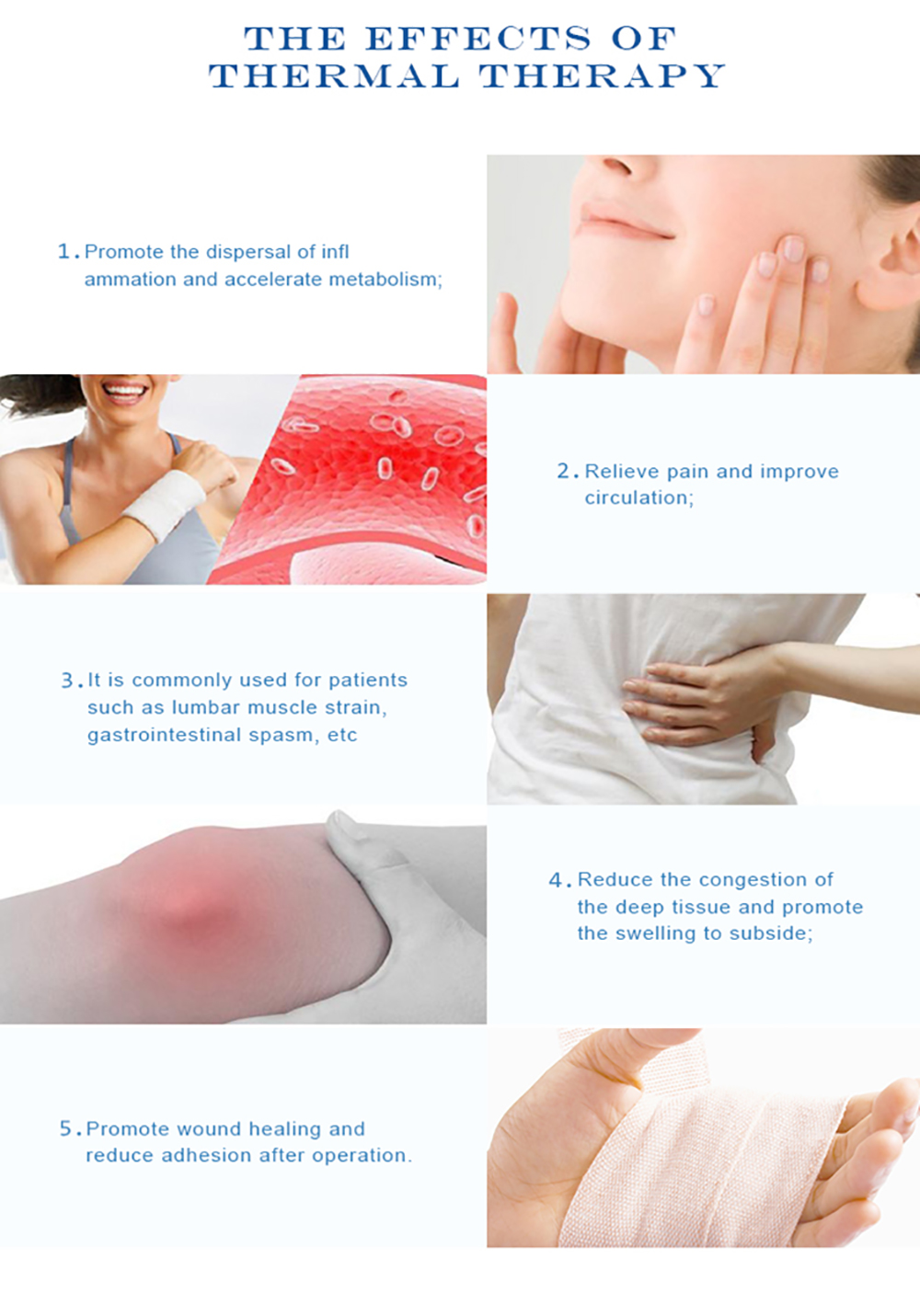 Warning:
People implanted with cardiac pacemaker or other electronic equipment do not use it.

People who is using arthficial heart-lung machine equipment.

Wearing ECG measurement equipment, high frequency equipment, short wave equipment and micro wave equipment.

Cancer patients, traumatic patients,fever: Forbidden

Women during menstrual period: Caution

Pregnant women: Forbidden

Infants and young children and patients with perceptual disturbance is strictly prohibited.
Attention:
Do not use the pulse function near the heart, upper neck, head,eyes,mouth or skin disorders.
During using, if user feel uncomfortable or the unit is abnormal, please stop using immediately and consult with professional people.